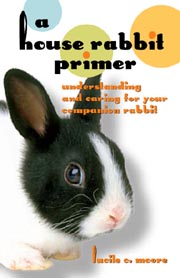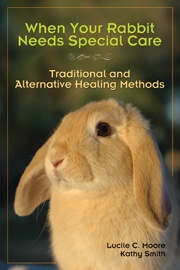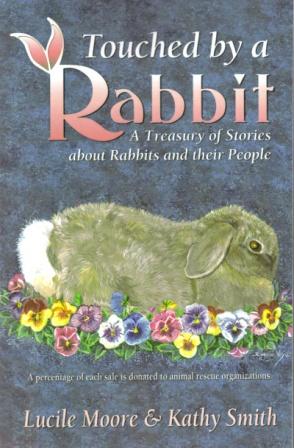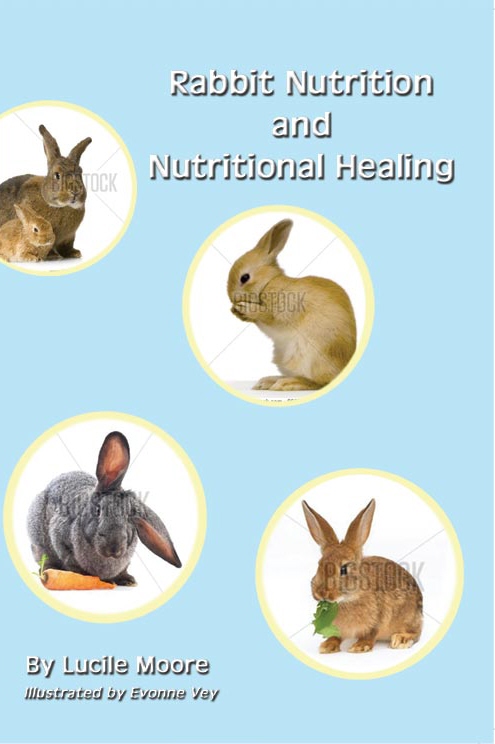 Welcome to the home page of rabbitwriting, where I combine my two passions, rabbits and writing. I am the author of A House Rabbit Primer; author (coauthor Kathy Smith) of When Your Rabbit Needs Special Care, author/editor (with Kathy Smith) of Touched by a Rabbit, author of Rabbit Nutrition and Nutritional Healing, and author of Discarded Rabbits (with Debby Widolf).
Like many authors who choose to write about rabbits, I was inspired by particular rabbits who shared my life, especially my first rabbit, FBR Bunnyman; and my first special needs rabbit, Mr. Tim. My background includes experience as a rabbit superintendent, degrees in biology, volunteer work with rabbits, and the many years I have shared with my own house rabbits. My goal is to improve the lives of rabbits through my writings about rabbit health and related information. I believe every rabbit deserves the best possible life. To find out more about my rabbit books, click here. For information on purchasing, go here.
My philosophy of rabbit care is based on the premise that rabbits are individuals with unique needs. For this reason each rabbit is going to require a little bit different care than will his/her companions, and my books and articles reflect this philosophy.
The third edition of Rabbit Nutrition and Nutritional Healing is planned to be released in print during the summer of 2019.
Just released spring 2019: DISCARDED RABBITS: The growing crisis of abandoned domestic rabbits and how we can help, by Lucile Moore with Debby Widolf. Purchase on Amazon.com.